The Colorful Characters Of "BACK IN TIME"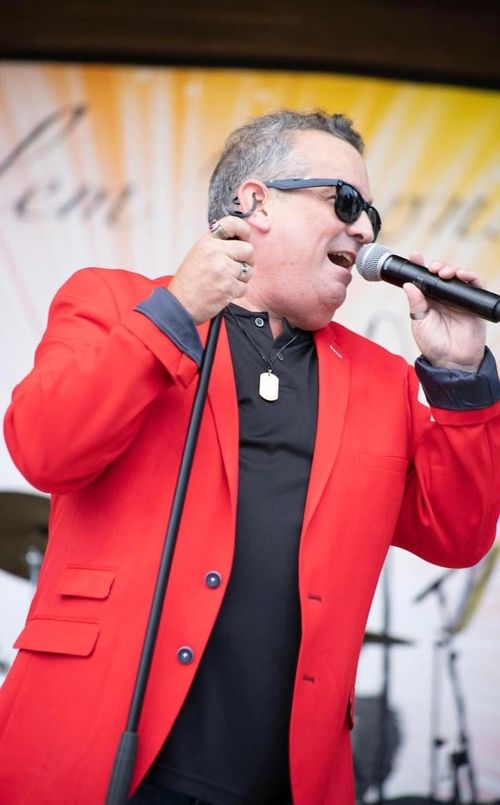 Bob W. (Lead Vocals)
Bob has a Voice like no other !!!  Bob is the Voice and face of "BACK IN TIME".  Bob brings the sound, image & style of Huey Lewis and the News to life with his great stage presence and performance. When Bob was asked to front "BACK IN TIME" as the bands lead vocalist, he immediately jumped on the opportunity and wasn't going to pass it up. Bob is no stranger to the tribute scene as he also fronts the very popular Bad Company Tribute Band - "MadCo".  He looks forward to an exciting time with "BACK IN TIME".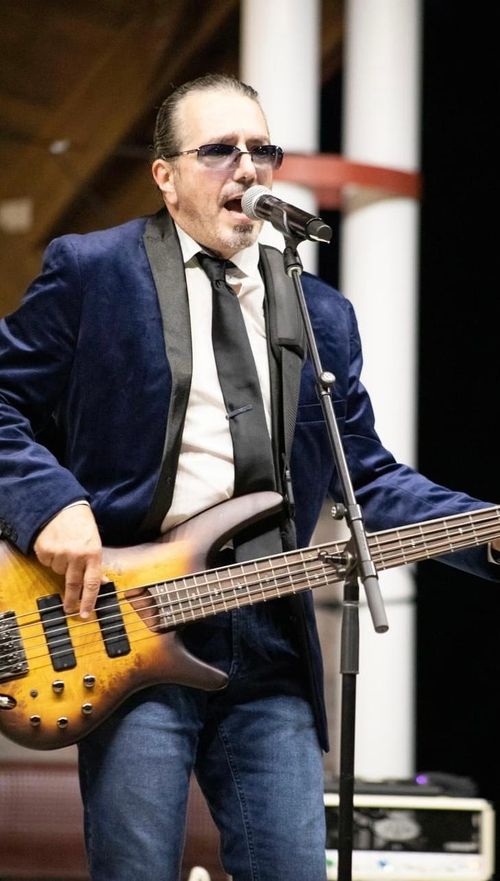 Paul M.  (Bass Guitar and Vocals)                                               Originally from the Long island, NY region, Paul got  the music bug at an early age and began the dream of  pursuing a career in music. Paul Received an associate degree in music performance and continued writing  and performing with original bands in the local  NY and regional area. Paul has been involved in a number of original projects through the years, writing, producing and performing in the NY/NJ area , as well as along the east coast. Recently Paul has been involved with number of top 40 and tribute bands performing in the regional and national market. As an avid fan of "Huey Lewis and the News", Paul collaborated with Tom to create "BACK IN TIME",  the rest is history. "Performing music with great musicians is the ultimate thrill and gives me great satisfaction".  Paul states, meeting music lovers after a show always brings a smile to his face.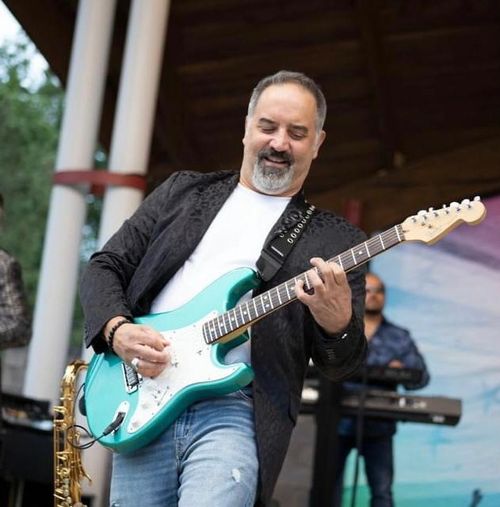 Rich C. (Guitar)
Rich started playing guitar in high school and never looked back. Studying music briefly in college, he realized the real place to learn to play was on the stage. Rich's influences are eclectic – "In my home growing up, you heard it all, from Opera to Heavy Metal and everything in between – I was very lucky to be exposed to so many genres of music".  Some of Rich's guitar heroes include Neal Schon, Steve Vai, Eddie Van Halen and Joe Bonamassa, as well as veterans like Larry Carlton. "I spent years on the Long Island club scene in both original and cover bands – but when I got the call to join "BACK IN TIME" I jumped at it. Huey Lewis was the soundtrack of the eighties – and I am very fortunate to be playing alongside the talented group of musicians in this band."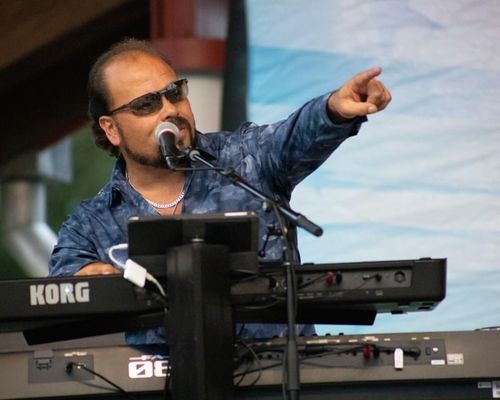 Tom D. - (Keyboards & Vocals)
From the time that Tom was a young child, music was his passion. He started playing keyboards in local cover bands in his early junior high school years and has continued his musical path right to the "BACK IN TIME". Inspirations have been acquired from many famous artists such as Journey, Billy Joel, Foreigner, Jerry Lee Lewis, Ray Charles, Elton John, Michael Jackson, Stevie Wonder, Herbie Hancock and all the way up to today's popular musical artist.  Tom states he couldn't be more excited to be playing with the "BACK IN TIME " A Tribute to Huey Lewis & the News,  not just because of the great hit songs "Huey Lewis and the News" created, but to be playing with such a talented group of musicians.  He's a dedicated keyboardist and vocalist who will deliver the goods.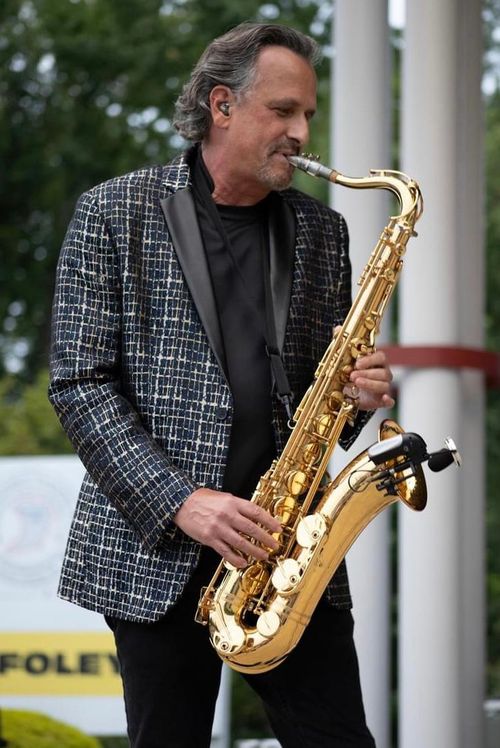 Mike Q. (Saxman)  - Saxophone player \  Vocals             Mike is a professional saxophone player and vocalist born and raised on Long Island, NY. He was handed his first saxophone at the age of 8 only because Sam Ash 
didn't rent bassoons (Dad's first choice for Mike). The rest they say, is history. During his high school years, Mike lied about his age and played his first professional gigs with some of Long Island's finest local bands where the exposure led to a career as a freelance studio musician that continues to this day. He was a staple in the Long Island local club seen for years playing at 
numerous clubs, concert halls, catering facilities, and regional events.  Mike's career culminated in the early 90's when he performed for 5 years with the Late Show Band... then the babies came.  After a brief hiatus (when Mike focused on a successful career in real estate and parenting), he is now back at it in a big way as a member of numerous national touring acts that include the 
Doobie Others, the John Fogerty Tribute Project, Streetfighter, and now Back in Time.