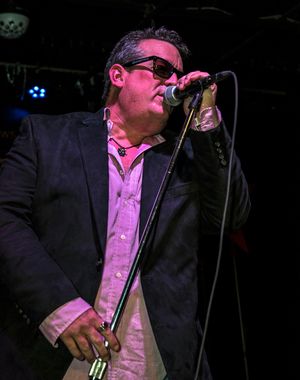 Bob W. (Lead Vocals)
Bob has a Voice like no other !!!  Bob is the Voice and face of "BACK IN TIME".  Bob brings the sound, image & style of Huey Lewis and the News to life with his great stage presence and performance. When Bob was asked to front "BACK IN TIME" as the bands lead vocalist, he immediately jumped on the opportunity and wasn't going to pass it up. Bob is no stranger to the tribute scene as he also fronts the very popular Bad Company Tribute Band - "MadCo".  He looks forward to an exciting time with "BACK IN TIME".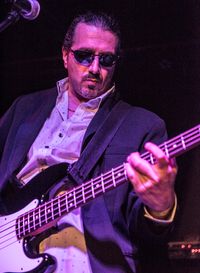 Paul M.  (Bass Guitar and Vocals)
A life long resident of Long island. Caught the music bug at an early age and spent my school years devoted to learning and playing and writing with fellow musicians. After school Paul was involved in a number of original projects, writing, producing and performing in the tri-state area, as well as along the east coast. More recently Paul has been involved with top 40 and tribute bands performing local and NYC clubs. As an avid fan of "Huey Lewis and the News", when asked to be involved in "BACK IN TIME",  Paul jumped at the opportunity. Performing music with great musicians is the ultimate thrill and gives Paul great satisfaction.  Paul states, seeing and meeting music lovers after a show always brings a smile to Paul's face and helping others enjoy the music he performs is a great feeling.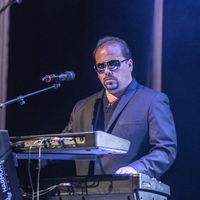 Tom D. - (Keyboards & Vocals)
From the time that Tom was a young child, music was his passion. He started playing keyboards in local cover bands in his early junior high school years and has continued his musical path right to the "BACK IN TIME". Inspirations have been acquired from many famous artists such as Journey, Billy Joel, Foreigner, Jerry Lee Lewis, Ray Charles, Elton John, Michael Jackson, Stevie Wonder, Herbie Hancock and all the way up to today's popular musical artist.  Tom states he couldn't be more excited to be playing with the "BACK IN TIME " A Tribute to Huey Lewis & the News,  not just because of the great hit songs "Huey Lewis and the News" created, but to be playing with such a talented group of musicians.  He's a dedicated keyboardist and vocalist who will deliver the goods.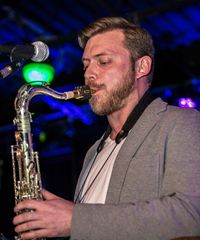 Tom (Saxman)  - Saxophone player \ Guitar \ Vocals
Tom is a New Yorker and he began playing professionally at an early age. Tom has performed at all the top rooms in the Tri-State area. Tom states, being part of "BACK IN TIME" is a great honor and really enjoys playing with the band.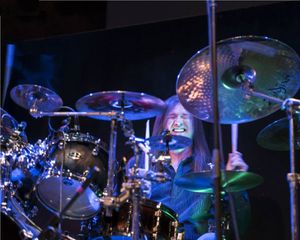 Jeff H. (Drums)
Jeff is a versatile drummer, who has been a part of the many successful original and cover bands over the years.  Jeff is no stranger to the tribute band scene, Jeff is part of the well known tribute band "MadCo" (Bad Company Tribute Band).  Jeff was always around music since he can remember.  He is a great addition to "BACK IN TIME" and he's thrilled to be part of this exciting project.